Learning Resource Centre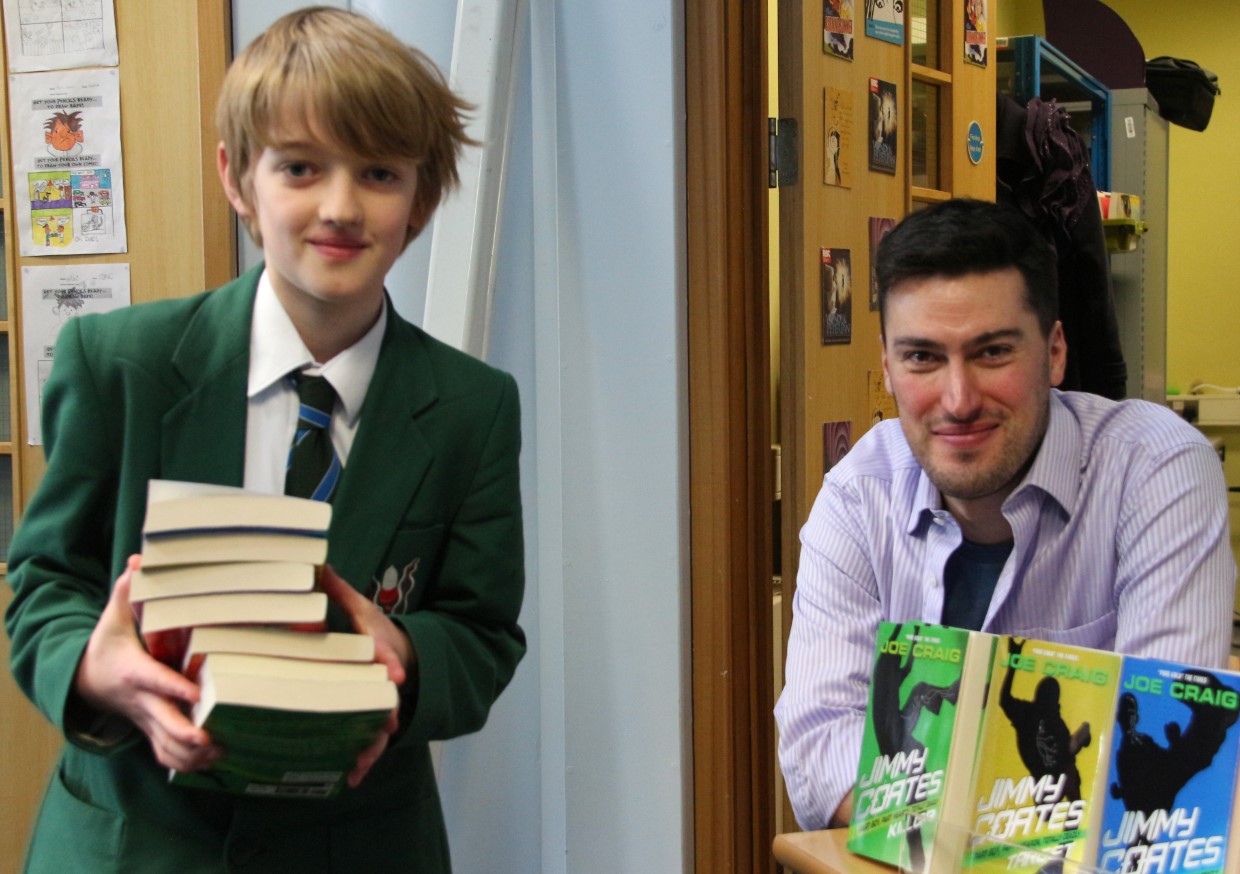 Our LRC is at the heart of Highlands School and has a vast selection of resources for all students during their journey here. We believe reading is a huge part of their educational and emotional development and we are passionate about the LRC being a place that all students are welcome to visit as regularly and as often as possible.
Opening Hours: Monday to Friday 9am – 3pm
Homework Club: Monday to Thursday 3.15 pm – 4.30pm (subject to availability)
We operate a no eating or drinking, no gaming and no mobile phone policy in the LRC.
Books & ICT Suites
We have a vast library with plenty of space to accommodate all our students' needs.
We have 14,000 books which support literacy and research across the whole school.
The library stocks specialist non-fiction resources that support teaching and learning for GCSE and A-Levels.
We have a vast collection of fiction books ranging from Classics and Literature to Sports books.
We have 64 PCs in the LRC booked by teachers all day, every day during opening hours
Students can access the LRC during break and lunchtime to do homework, printing, research or read.
All books are lent for free to students for 14 days. We ask students to respect and look after their loaned books and return them on time in the same condition they were lent, for other students to borrow.
Literacy Initiatives
It is our passion to get students reading throughout their stay at Highlands, we have introduced various initiatives to promote reading.
We have a mobile library where the Librarian visits the students in class and lends books.
Year 7s have Library Lessons every fortnight to encourage consistent reading and reading activities
Our Book Club aimed at Years 7 to 9 where students get VIP access to all new books and review them for other students
Our eBook platform is aimed at reluctant readers to encourage reading via other means.
We subscribe to The Day which is a daily newsletter aimed at Students to encourage independent thinking and Britannica Online Encyclopedia which is a useful tool to all students doing research based coursework and homework.
Events
We have monthly themes to promote and support reading:
On World Book Day we have published author visits where all students can be booked in to meet them and take part in work shops
We support Readathon for new Year 7s to encourage them to start as they mean to go on and at the same time raise money for those less fortunate.
Useful Websites For Homework
The following sites have been recommended by departments for students to use for homework:
Britannica
The Library has a subscription to Britannica School which is an award winning online digital encyclopedia. It is an easy-to-use resource to encourage research and independent learning. The product provides easy access to a range of age-appropriate multimedia materials, journals, articles, magazines, video and images. Access to Britannica is available inside and outside school from the link below or from the Search box in Frog (the school VLE).
Enter the phrase HSRESEARCH as the id code if prompted.
The Day Newspaper
The Library has a subscription with an on-line newspaper called "The Day". This is a daily news service for use in schools and colleges and is designed for use in class, assembly and form time.
Wheelers eBooks
We are pleased to announce our signing up to the Wheelers eBook platform!
This gives every student at Highlands School free access to hundreds of books which they can access from their electronic device at home or in school. Whilst nothing replaces traditional reading, we have found that reading from an electronic device assists reluctant readers and those with reading difficulties. It is also great for those who keep losing their books!
Access to the eBook platform is available via an App (see the leaflet below which explains how to set up the App). When you want to borrow a book log in with your Highlands School username and use the password "reading" (all in lowercase).
"The more you read, the more things you will know, the more you learn, the more places you'll go'

(Dr Seuss)