Chemistry Live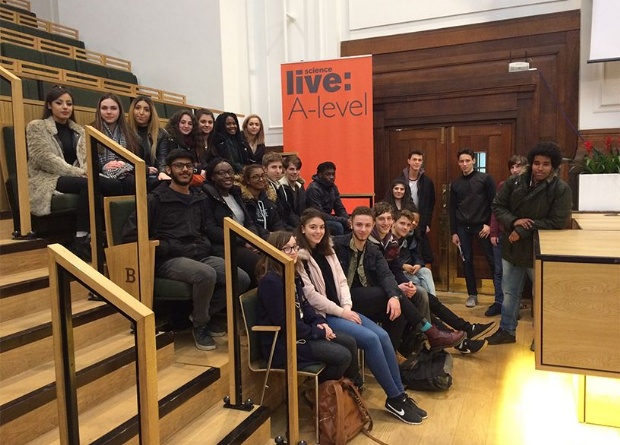 On Tuesday 30th of January, our two A Level Chemistry classes travelled to Friends House in Central London, met chemists, and listened to their lectures of their research.
Some doctors were aspiring to build a better future such as Doctor Jamie Gallagher's study on reusing wasted body heat energy on powering batteries. We listened to five lectures going from learning the importance and usefulness of carbon from and graphene's use for nuclear power Susie Kundu to learning how light interacted with matter from Dr Peter Wothers. We also had two lectures on exam technique from a Chief Examiner, which were very informative and useful.
However, the highlight for most of us was Professor Andrea Sella's lecture on how ice works. According to some students, they found it interesting, unexpected and astonishing to watch the noisy reactions of dry ice and show how it acted as a denser solid than normal ice and water. Overall, our visit to Friends House was a fascinating experience and we all thoroughly enjoyed it.
Takara Asson 12BPP