Starting a Business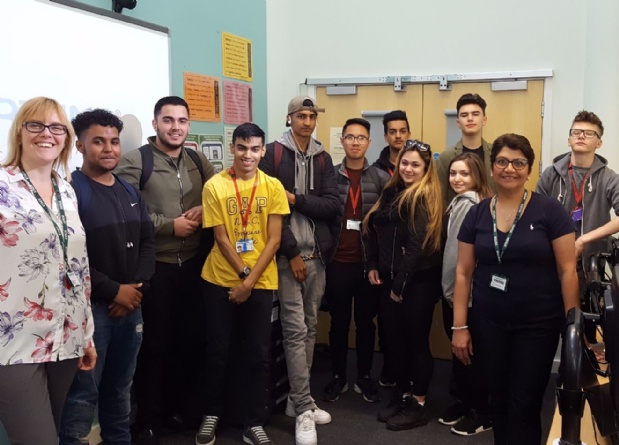 Year 12 business students welcomed Mrs Gosai from Fortuna Health Care.
To assist them with the unit 36: Starting a Small Business, the students were able to learn about:
Identifying their target market
The skills and personal development needed to undertake and run a successful sole trading business
The legal and financial aspects to be aware of that affect starting up a sole trade business
Realistic goal / target setting for the first year of business
Business Studies teacher Mrs Chukwudi said...
To hear about how a business that started off with very humble beginnings, operating out of a household loft just over twenty years ago that is now employing almost 100 people in the UK and producing a very healthy annual turnover was really inspirational for me and the Year 12 students.
To hear first-hand what led to this local Enfield based business's huge success and what essential personal qualities are required in someone who has a vision for starting their own business was very helpful and hopefully it will birth some more entrepreneurs in our future generation!
Many thanks to Mrs Gosai for giving her time to develop the students understanding of the factors involved in starting out in business.