Chemistry Student Represents UK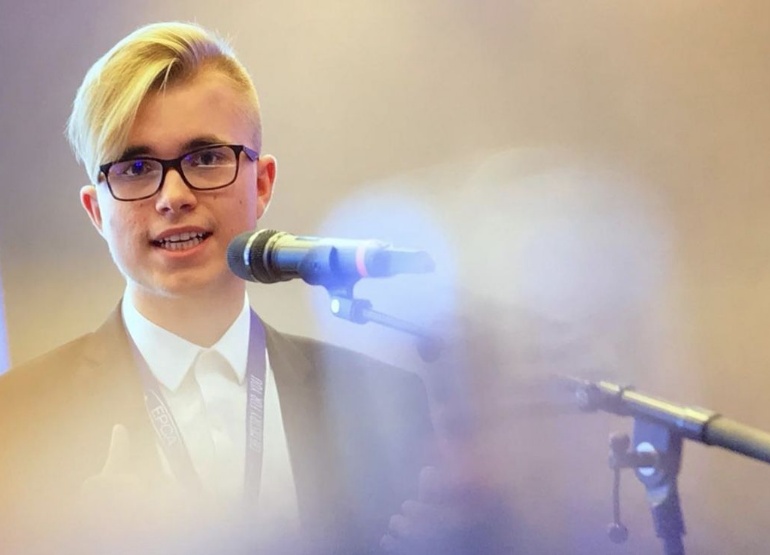 Highlands' Chemistry student represents the UK at the European Youth Debating Competition.
After winning the British Finals of the European Youth Debating Competition I was invited from the 7th–10th October to attend the European Finals in Vienna. Here I was able to participate in a fantastic competition on the theme of " living, learning, working & moving in smart cities of the future – with or without petrochemicals".
It was a heated debate with brilliant arguments & speakers on both sides, inspiring me to try my best and attempt to argue some intuitive points (writing this I still await the results, which will be revealed at the closing ceremony).
I have met some fantastic people from nine different countries and, through working so closely together, we have become very tightly knit and I hope to keep in contact with them in the future. I have also been fortunate enough to participate in The European Petrochemical Association's annual gathering. I listened to lectures from Nobel Prize winning scientists and gained a fantastic insight into the world of petrochemistry.
However, the highlight of my trip would have to be attending EPCA's annual ball in Vienna City Hall. I was able to network with millionaires and top people in the petrochemical industry including Marc Schuller, Head of EPCA. I have been given lots of business cards, which is very exciting, and hope to keep in contact with these industry people . Apart from that the City of Vienna is phenomenal, from art to food to music, and I'm so grateful for this amazing experience, it is one I will carry with me for the rest of my life.
Henry Galano, Year 13 Chemistry Student