Black History Month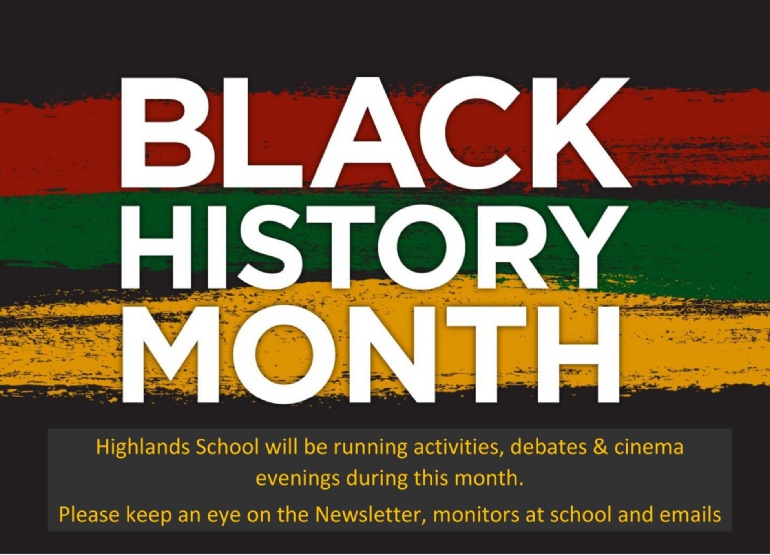 Black History Month has started with a bang at Highlands.
We have a wonderful display in the reception area, a noticeboard of books written by some amazing Black British Authors and a display of inspirational black British men and women, from politicians, to inventors, authors and actors.
We have also had numerous entries for our on-going Black History Month Treasure Hunt and letters returned for students wanting to attend our Black History Movie Nights on Wednesday 17th and Thursday 18th October, and we have barely scraped the surface.
Thank you to Nathaniel Angate, Dayobomi Olugbake, Anton Bennett and Gideon Obeng for their fantastic leadership and leading the Sixth Form Assembly on Monday 8th October. Highlands School still has a debate club discussing 'Racial Harmony', a quiz at lunchtime of Who Wants to Be a Millionaire on BHM and many, many more to come.
Please keep the discussions going at home, the activities at school and encourage the students to continue learning about our Black British History and participate in the events coming up.
Mrs Maple