Spelling Bee Regional Competition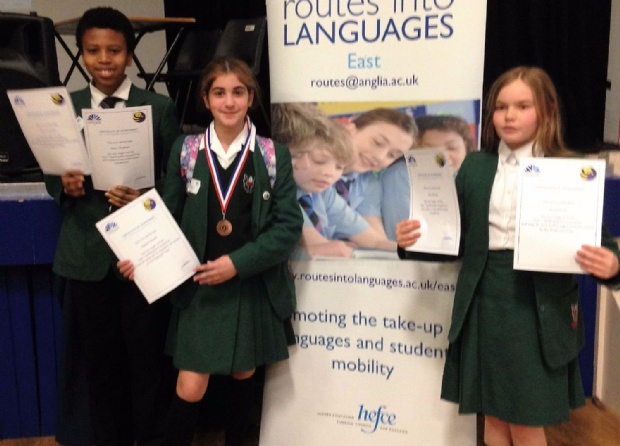 Three of our linguistic Year 7 students (Spanish and French) participated in the Spelling Bee Regional Competition.
Their performances were brilliant. Well done to Dotun Olugbake and Amy Ellerby, who spelled the same amount of words that the children who are going to the UK final (19 words per minute), and a big applause to Nagham Hassan who will be representing our school in the big final at the end of next month in Cambridge. Congratulations to all of you!