Highlands Societies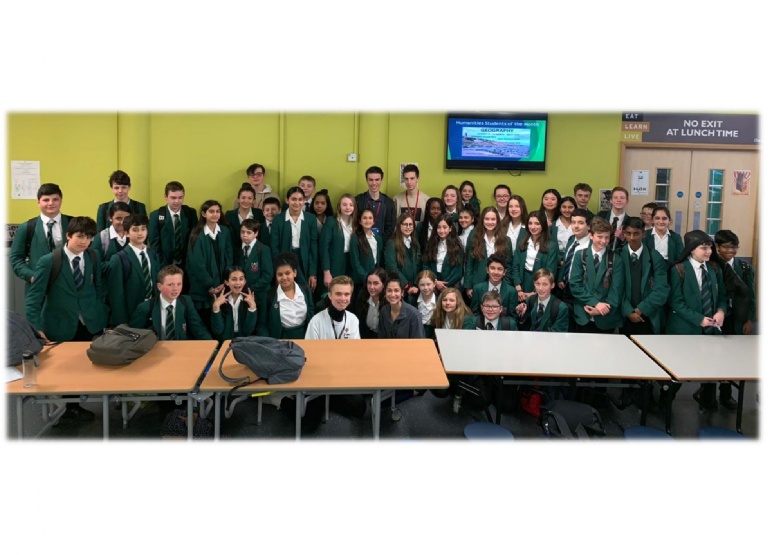 Students have four brand new societies to to get involved with.
Events Management
Event Management is the largest society, and in order to meet this high demand, we devised four primary roles for society members to engage with and for members to put themselves forward. Parents Evenings and Open Evenings are a significant part of the school year, and society members will be responsible for the planning and organisation of these evenings, and the running of them in due course. We also wish to organise Special Events – in collaboration with other societies each term, members can create and run new events – such as a teacher vs. student quiz evening in the style of a panel show, in order to raise money with the charity society. We are also aiming to organise a brand new school trip, working in conjunction with faculties and students to make this happen. Finally, society members have the chance to sign up to the Sports Day team – taking a central role in the organisation and running of aspects of Sports Day in conjunction with Sixth Form and the P.E. Department, the society members will be able to take part in multiple ways on this day. There is also the opportunity for society members to come up with additional suggestions for ways in which we can develop and expand our society, through regular meetings with all members.
Environment
The Environment Society comprises of members of Highlands School that are passionate about the issues our planet faces. We aim to make our school a more eco-friendly place, and raise awareness on how we can all make a difference in our own lives. We want to deliver assemblies for events such as World Earth Day, and reduce the amount of plastic we use in the canteen. Together, we can make a difference and this is what we aim to do.
Charity
The Charity Society plays a pivotal role in the heart of the school community. Not only do we play an important factor in deciding the school's charity each year but we also coordinate all fund-raising work to ensure that the events are successful but also enjoyable for everyone who contributes. This year we are taking part in fund-raising events for the London Marathon and organised a fantastic Table Tennis tournament, which raised marvellous donations, while also raising awareness to causes that as students we feel extremely passionate about. But this is not the limit! As the years unfold we would like to think of innovative new methods of carrying out charity work and are always delighted to see what others can bring to the table - if you have any ideas or are interested in this society please feel free to find a society member around the school and converse any queries you may have. DARE is integral to our school community and is no better embodied then in the Charity Society.
Unite
Unite Society aims to educate students on the various issues surrounding societal issues and prejudices such as the lives of minorities, the LGBTQ+ community, physical disabilities and mental health issues. We will fulfill these aims of ours by holding assemblies at least once every two months to random years, but in months where there is a respective holiday such as Pride or Mental Health Awareness Week we will present an assembly that week. Furthermore, we hold regular meetings to update the entire society on any new issues that we feel need to be addressed. We will also continuously be working with other societies to address wider issues, for example Events Management, if we want to spread awareness of a certain issue at an event at Highlands. Unite Society aims to fulfill these aims by the end of this academic year, and hopefully expand our student numbers in the next academic year to help further educate other students, and receive a larger pool of ideas.
Miss Husseyin