7RKM Crisis Christmas Appeal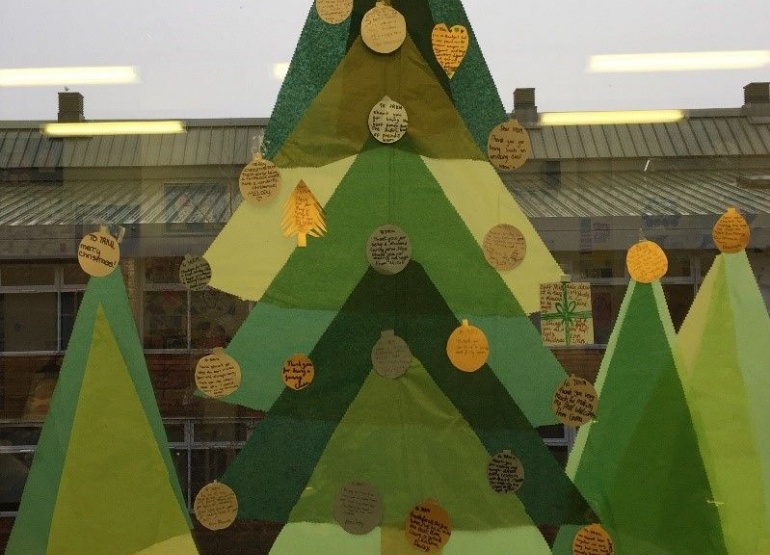 7RKM pupils decided to raise money for the Crisis Christmas Appeal this year.
Instead of each pupil buying and writing 30 individual cards for their form, they each donated £1 and wrote a "bauble" for the class Christmas tree. Together we raised £34 for the Crisis Christmas Appeal
For £28.87, Crisis offers a homeless person access to: hot food, initial assessment, companionship, medical checks, opticians, new clothes, counselling, training/courses, employment skills, cv writing, housing advice and support. Below is their message of thanks:
Dear Keeley,
Thank you so much for supporting Crisis. Your donation of £34.00 will make a huge difference to someone without a home this Christmas and could be the first step out of homelessness for good.
As well as working for Crisis, I've been volunteering every Christmas for 19 years and I can tell you first-hand what a difference that week makes to people who otherwise would have nowhere to turn. This Christmas you've given them warmth, support and hope for a brighter future.
Thank you again for helping someone who is homeless this Christmas.
Well done 7RKM!
Mrs K McCalmont, Form Tutor