GCSE Coursework Walton Trip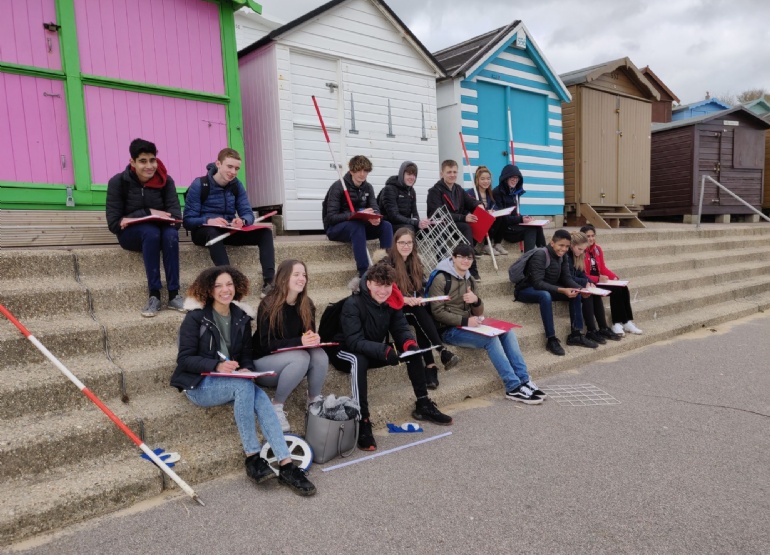 After the snow and bitter cold of the Stratford trip two weeks ago, we got very lucky for the Coasts trip and enjoyed a mild sunny spring day.
The small group of Year 11's efficiently gathered data on beach processes such as longshore drift (who would have thought watching a satsuma float in the sea for 5 minutes would be that interesting), as well as cliff erosion at the impressive but fast eroding Naze cliffs. The afternoon session included a review of the types of coastal management along this section of the Essex coast and in the photo students are happily making notes on the features of Jubilee beach before returning to the coach for a nap on the journey home. Data from the trip will be written up in preparation for the exams, and this is our opportunity to wish all the Year 10 and 11 GCSE Geographers well as they head into exam season.
The Geography Department