Year 10  Rounders - Borough Champions!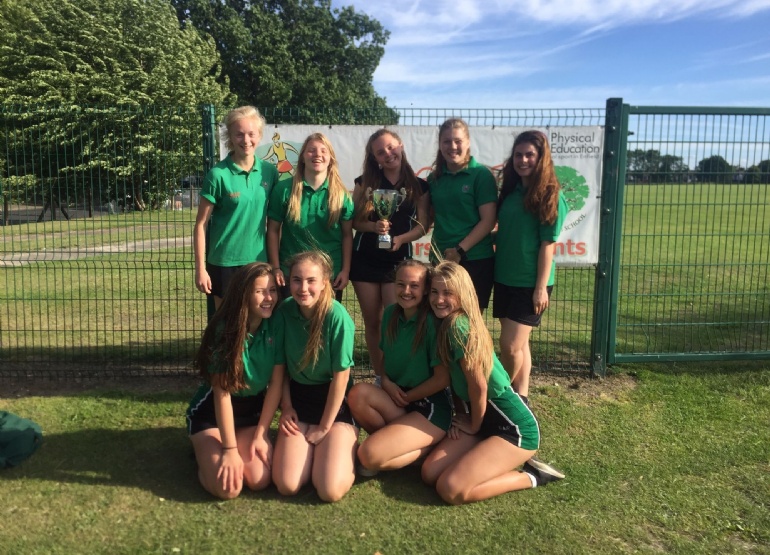 The year 10 girls played in the annual Borough rounders tournament last week and finally the sun was shining!
The team showed excellent fielding and batting skills, as well as some great team work, and were eventually crowned as winners, after beating close rivals Enfield County 5-2.
Highlands has now retained the trophy for the 5th year in a row! Well played girls!
Team: Steph Arnull, Sammy Malyon, Sofia Goumal, Emily Woodham, Nicole Bourdeaux, Phoebe Peters, Gaby Greenwood, Mya Hornett and Leyla Yahioglu.