French and Spanish Spelling Bee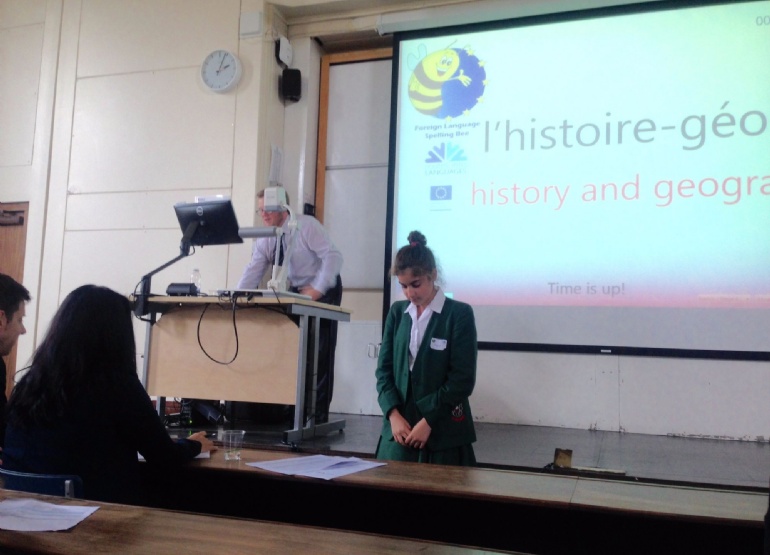 The MFL Faculty would like to congratulate the following pupils who went through to the regional competition of the French and Spanish spelling bee: Nagham Hassan, Dotun Olgbake and Amy Ellerby.
Many congratulations to Nagham Hassan who went through to the national final at Cambridge University, coming 6th out of 37 French pupils/schools. In the initial competition there were 62,000 students, and only 104 went through the Final on Friday 30th June in Cambridge. So they all, and especially Nagham, deserve a big round of applause.
MFL Faculty