Science Club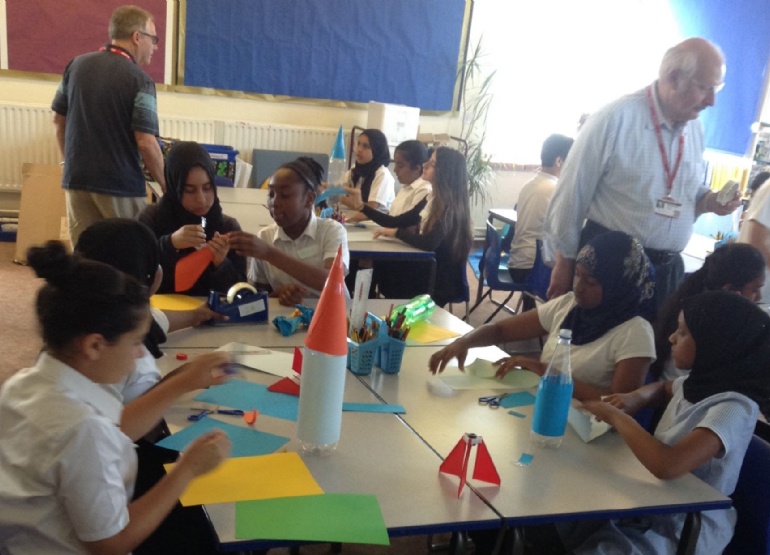 During the Summer term I have been running an after school Science Club at our PEA partner school Wilbury.
The activities have been for Year 5 pupils and our Sixth Formers have assisted me in delivering the sessions. The club has been very successful and will be repeated next year.
On 6th July the Science Department delivered the, now annual, Science Day at Wilbury Primary School. Mr Levinson, Mr Antonis, Ms Al-Obaidi, Mr Howells and Mr Smith delivered 3 separate sessions throughout the day, covering all 3 scientific areas. The Year 6 pupils made rockets, extracted their DNA and completed a CSI. Both staff and pupils enjoyed the day.
Andrew Levinson