Year 11 Citizenship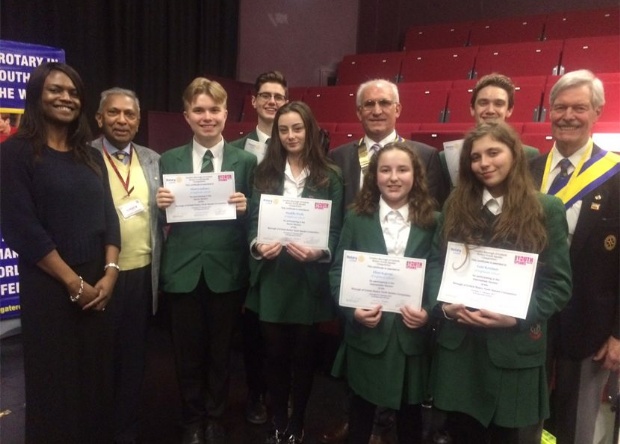 Highlands School pupils pitted their mighty presentation skills against fellow Enfield school pupils at the recent Rotary International Youth Speaks contest at Kingsmead School.
Highlands' Intermediate team Joe Overton and Eleni Kaponi supported main speaker Lois Kozinos' passionate take on the subject of the 'F-word – feminism', earning them the runners up spot while the Senior team; Henry Galano, Will Howell and Maddie Harrington-Poole, claimed a resounding first place with Maddie's dramatic critique on the education system.
The annual competition is designed to encourage and develop effective communication skills amongst young people across the UK. Afterwards, Norman Brooker of Rotary Club Southgate branch said: "I think the Highlands School pupils did remarkably well and put over wonderful presentations".
Mrs K Gibson, Citizenship