Congratulations to all on fantastic GCSE results
Excitement and celebration as GCSE results published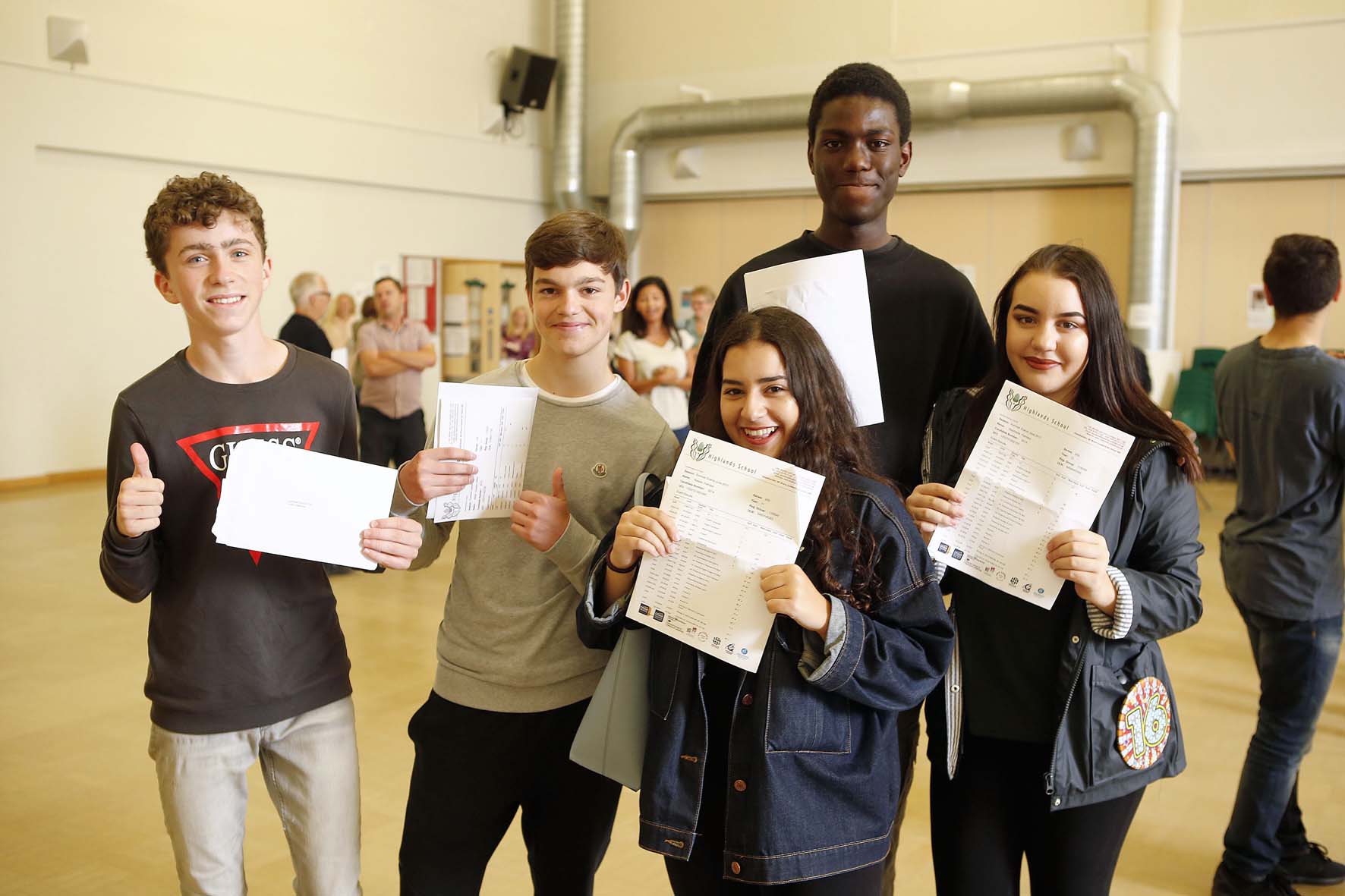 Congratulations to all those receiving their GCSE results today. Yet again the results proved to be a just reward for all the hard work put in by students and their teachers.
There were so many outstanding performances, not least the achievement of Meghan Byrne who achieved A*'s or grade 9's in every subject!
Commenting on the results Bruce Goddard, Headteacher said:
"I am so proud of what our students and our staff have achieved. At this stage, with the new grading system in place, it is difficult to know how good these are, but I have no doubt that the results will again justify the confidence our community have in the school.
We aim to ensure that the life chances of our students are maximised and these results, along with the A level and BTEC results last week, prove that this is exactly what we do.
In a period of such rapid change in education I am also delighted that the preparation our staff have made for the new exams has paid off.
We have some spectacular results for individual students. For a student to score top grades in EVERY subject is unbelievable, but that is what Meghan Byrne did and I am so proud of her, but I'm also proud of all those who achieved their targets at whatever level they were set.
Overall I want to say WELL DONE to pupils, staff and of course, parents and carers who provide such encouragement."