Year 8 Students - 'Why Try?'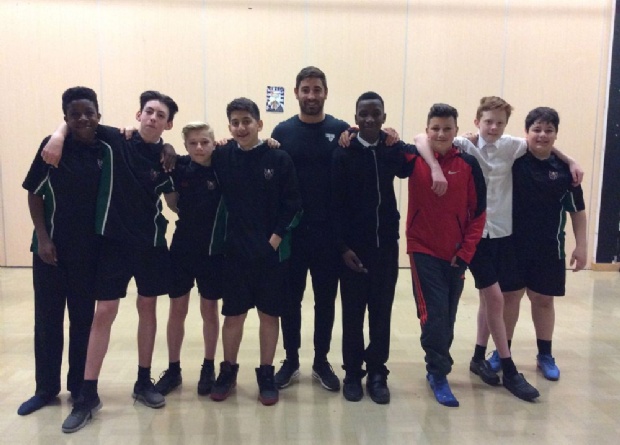 This term a group of Year 8 students have been attending a weekly intervention to learn new skills to enhance students' ability to thrive both in school and in life.
They have been taught strategies which combine visual metaphors, with other multisensory learning tools, such as music, activities, journaling, video, and engaging discussions. In the final session the students received a surprise visit from Frank Buglioni – ex student of Highlands School - nicknamed "The Wise Guy" who is now British Boxing Champion and current holder of the British light heavyweight belt.
The students were overjoyed to have Frank coach a session based around boxing. Frank was then questioned about all aspects of his boxing career which left the students in no doubt that if you want something, work hard enough and then anything is possible. This was followed by an autograph opportunity and 'selfies'.