Yr 13 Earth Shattering Geography Conference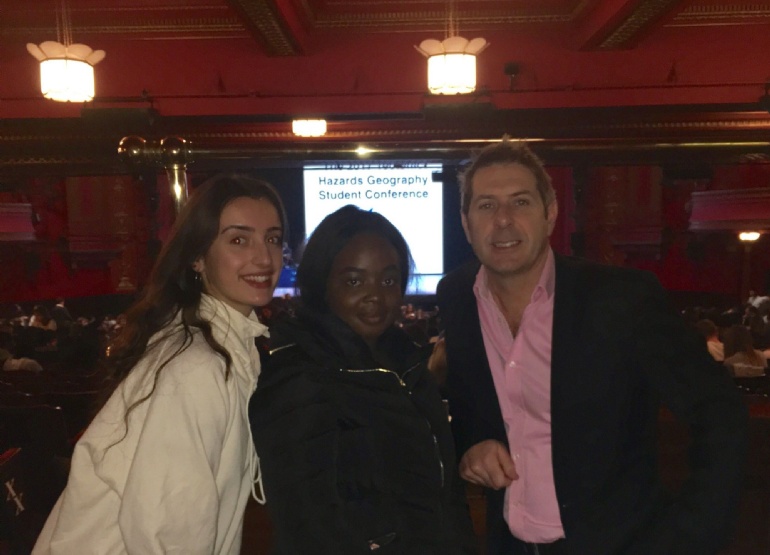 Highlands School A Level Geographers joined another 2,000 students at the Dominion Theatre for one of the most popular conferences on the A Level circuit.
The presentations centred around Tectonics and covered a variety of case studies and themes from Iceland's Volcanoes, Exam Tips for the Hazards unit and Mega City risk from Earthquakes. Numerous experts and university lecturers provided some fascinating in depth knowledge and experiences from their own research as students made plenty of notes. First up was Professor Iain Stuart who is the "David Attenborough of the Geography World" having presented many programmes on the Earth's Structure. He gave an update on Tectonics from the frontline,
including the Pattern of Earthquakes in Turkey and why Istanbul should be alert.
Sophie Llewellin and Lara Ojoje were lucky enough to get a picture with the star presenter before he dashed off (pictured).
Some Forthcoming Geography Trips.
Yr 8 Natural History Museum – Earthquakes. January 18
Yr 9 / 11 Walton on the Naze spring / summer 2018
Yr 12 Enfield Town (oh yes) Spring 2018 & Barcelona Autumn 2018
Mr Kedward