Curriculum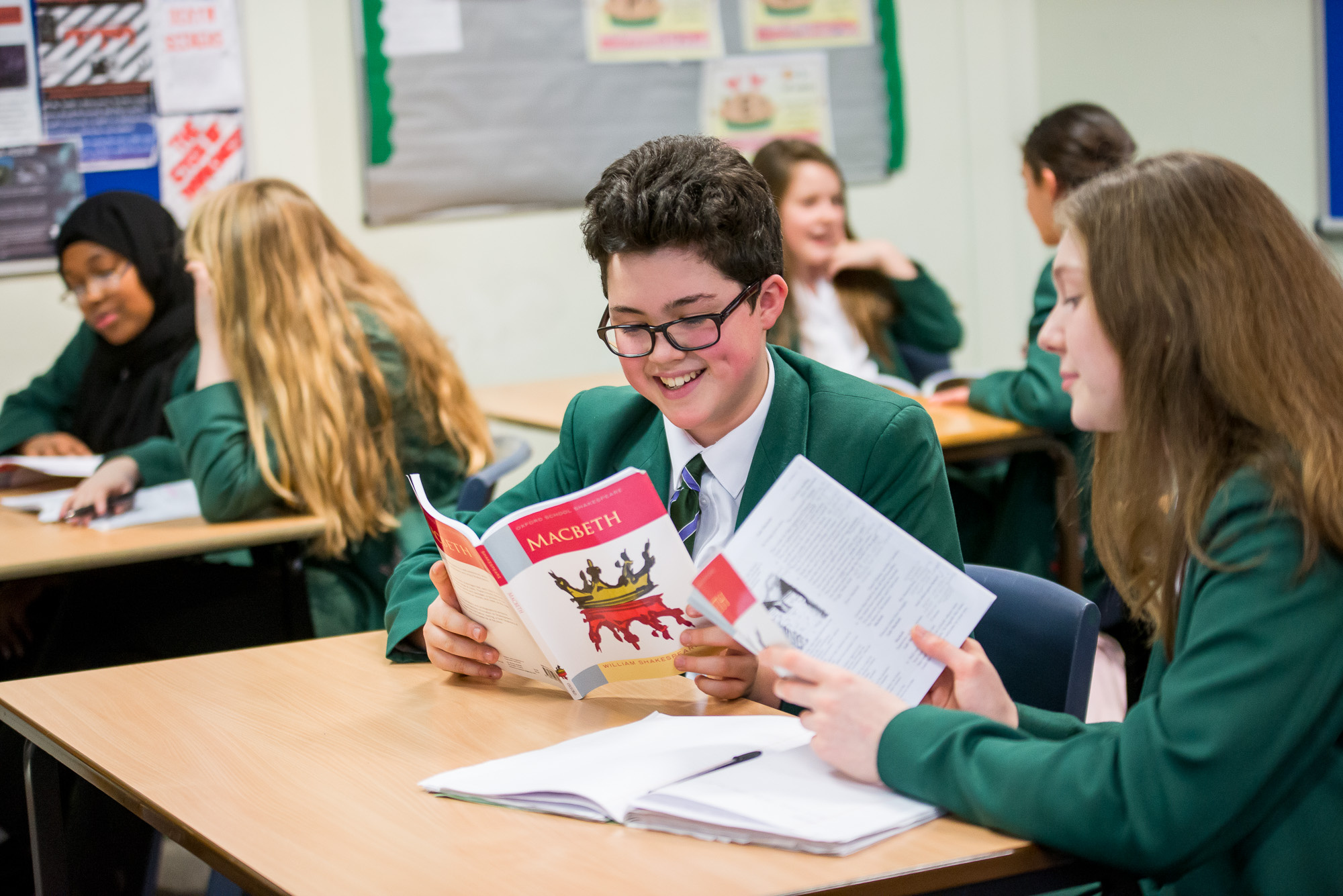 At Highlands students learn in 9 faculties and PHSE.
The English Faculty covers English Language and Literature, taught from the start of Key Stage 3 in Year 7, right up to A level in Year 13.
The Mathematics Faculty teaches Maths to all ages and Further Maths A level to students in Years 12 and 13.
"This is a high performing school where students make rapid progress and reach high standards across a broad range of subjects, including English and Mathematics." Ofsted 2014
The Expressive Arts Faculty encompasses subjects such as Fine Art, Dance, Drama, PE and Music in Key Stages 3 and 4 and at A level, Photography is available to students. It also runs extra-curricular activities such as school productions, musical and sporting events.
The Humanities Faculty covers a broad spectrum of subjects and is responsible for Geography, History and RE throughout the school, whilst the option to study Business Studies and Economics are introduced in Year 9 and Psychology AS in Year 11. All these subjects continue into Year 12 and 13 (although RE becomes more about Philosophy) when students can also study Government and Politics or Sociology.
"The leadership of subjects is very strong. Subject leaders contribute significantly to improvement and to ensuring that the highest standards are maintained." Ofsted 2014
All students up to Year 11 go to the Information and Communications Technology or ICT Faculty to study Computing and some also opt for Media Studies and Creative Media courses at Key Stage 4 or 5.
The Learning Support Faculty supports students with additional needs within and beyond the classroom.
The Modern Foreign Languages Faculty teaches French and Spanish to students in Year 7-11. French and Spanish are also offered at A level and after school classes of Turkish have been available in recent years through the school's Education Extra programme.
"The innovative curriculum, including the one-year GCSE courses from Year 9 onwards, enables students to study a broad range of subjects and achieved well." Ofsted 2014
The Science Faculty teaches combind sciences to all years from 7-11, with the separate sciences of Biology, Chemistry and Physics being offerred to Year 9 students and upwards, right up to A Level.
PHSE and Citizenship all come under Citizenship which is taught in Key Stage 3 and 4.
Key Stages
"The well-planned curriculum enables students not only to develop academically but also to develop their creativity and confidence as they grow into mature individuals." Ofsted 2014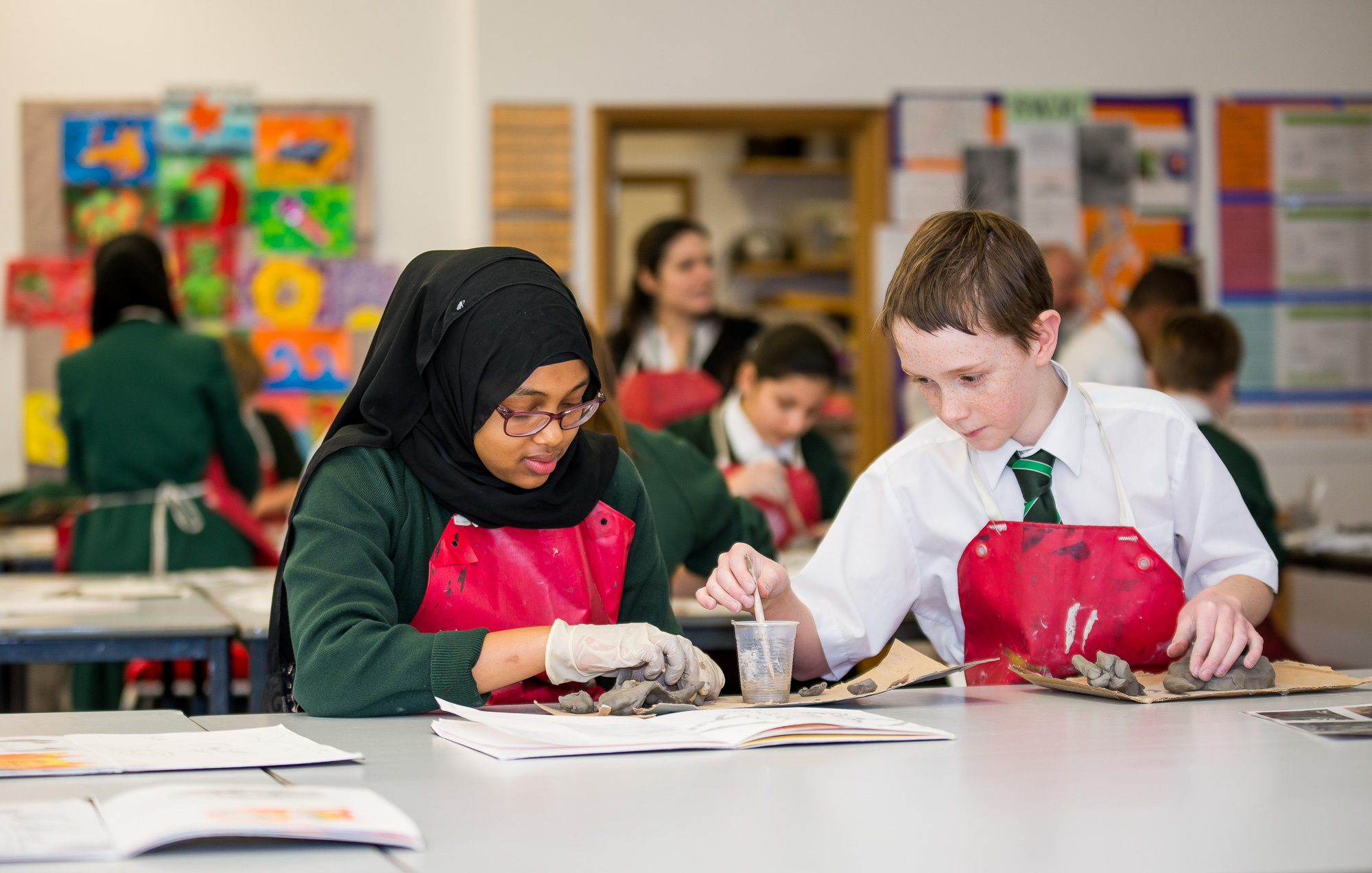 Key Stage 3
The Highlands School curriculum, offered at Key Stage 3, runs from the start of Year 7 until the end of Year 8. It covers core subjects such as English, Maths, Science, Citizenship, Computing and PE; the foreign languages of French or Spanish; Arts ranging from Fine Art to Dance, Drama, and Music; Humanities such as Geography, History and RS; plus technology subjects ranging from Food to Resistant Materials.
Information about what is studied by a year group is available below and on the faculty pages.
Key Stage 4
Key Stage 4 at Highlands takes over in Year 9 and is completed in Year 11. Students study their core subjects throughout Key Stage 4. They include:
English language and literature
Mathematics
Science (double or triple)
Computing (GCSE)
A Modern Foreign Language GCSE
Citizenship GCSE
Religious Studies GCSE
Physical Education
In addition, students start two option subjects from a wide range of possibilities at the beginning of Year 9 which are completed in Year 10. Students then start their third option in Year 11, completing it in one year.
There is more information about the options process and the Key Stage 4 curriculum in the KS4 Curriculum Guide which is available on the Options page of this website. For more information, contact David Feldman, Curriculum Deputy Headteacher at the school.