English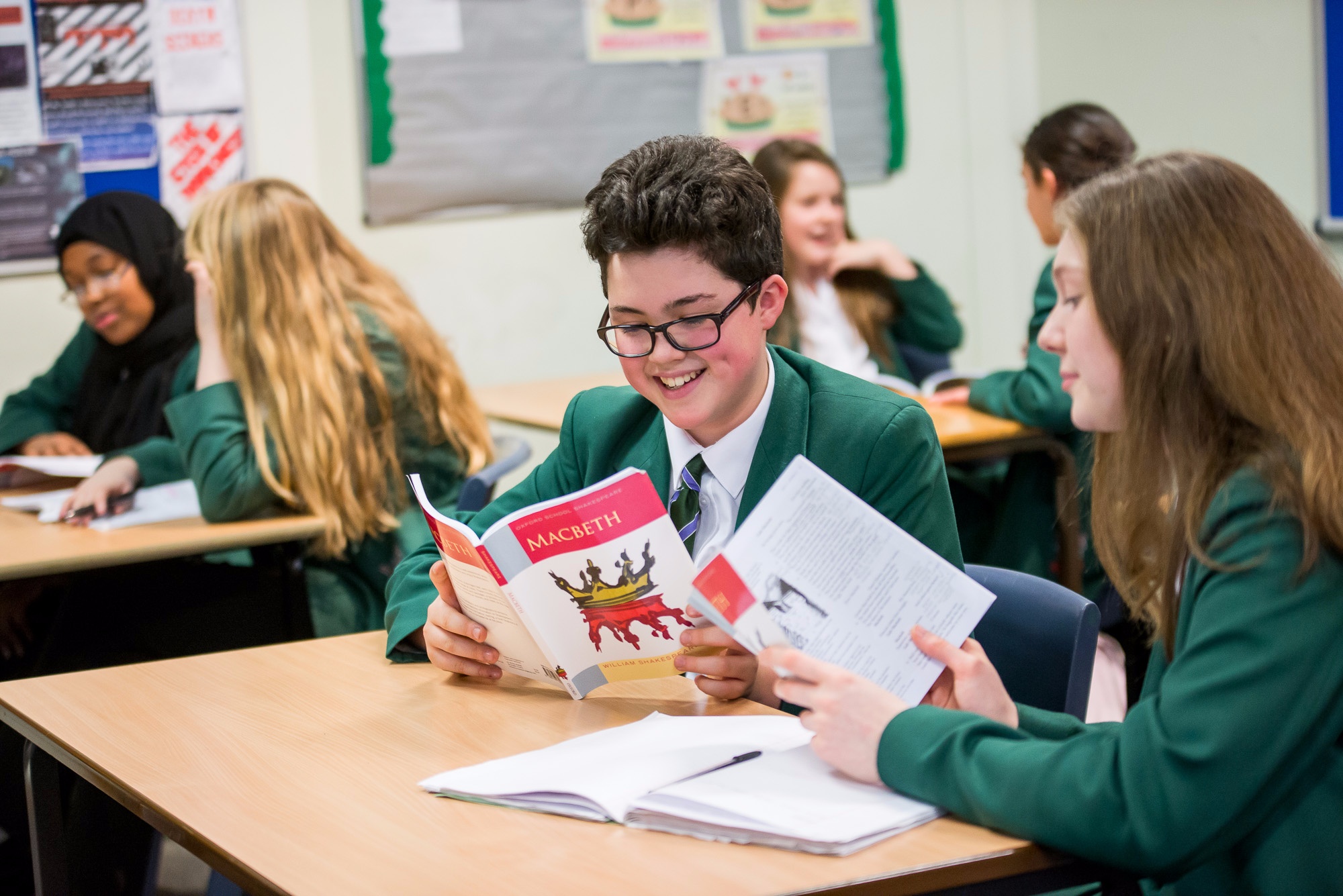 At Highlands, we aim to foster a love of the English language in our students. Across all key stages we explore challenging texts from a range of cultures and literary periods. Teaching is focussed upon developing students' skills in reading, writing, speaking and listening, which we encourage them to do with imagination, confidence and purpose. By the time students leave Highlands they should be able to use the English language in their day-to-day lives, have the literacy required for them to succeed in the world of work and a knowledge and understanding of texts which will support their continued learning.
At Key Stage 3 we assess every half term on reading or writing. Our diverse modules of study change every year as we build the foundations for the examination years. In year 7, students are taught in their form groups, with a move to sets in year 8 and 9 based on end of year exam results and interim data. You can find student support materials on FROG along with reading lists and additional support books you may wish to purchase. Many of our students find http://www.sparknotes.com/ and BBC Bitesize (www.bbc.co.uk/education) very useful for their independent revision.
At Key Stage 4 our students follow the Edexcel specification in both English language and English literature. All groups are set at the start of year 10 according to target grade, although this can change throughout the year to secure accelerated progress. We assess every half term on either English language or English literature, with significant PPEs staggered over the two year in preparation of the linear examinations. We will regularly update you on the additional texts you may wish to purchase, and also recommend using the many resources we have on FROG to support your son/daughter in their independent study.
At Key Stage 5 students may study either English Language or English Literature or both as two separate A Levels, sitting the Edexcel examinations at the end of year 13. Our students study a rich range of complete texts, extracts and shorter texts from a broad spectrum of types. Students are encouraged to develop a personal relationship with texts and develop their own critical voice. We have a number of materials on our FROG website, additionally many students find the York Notes Advanced books a worthy companion for their studies. https://qualifications.pearson.com/en/home.html