Hearing Impaired Base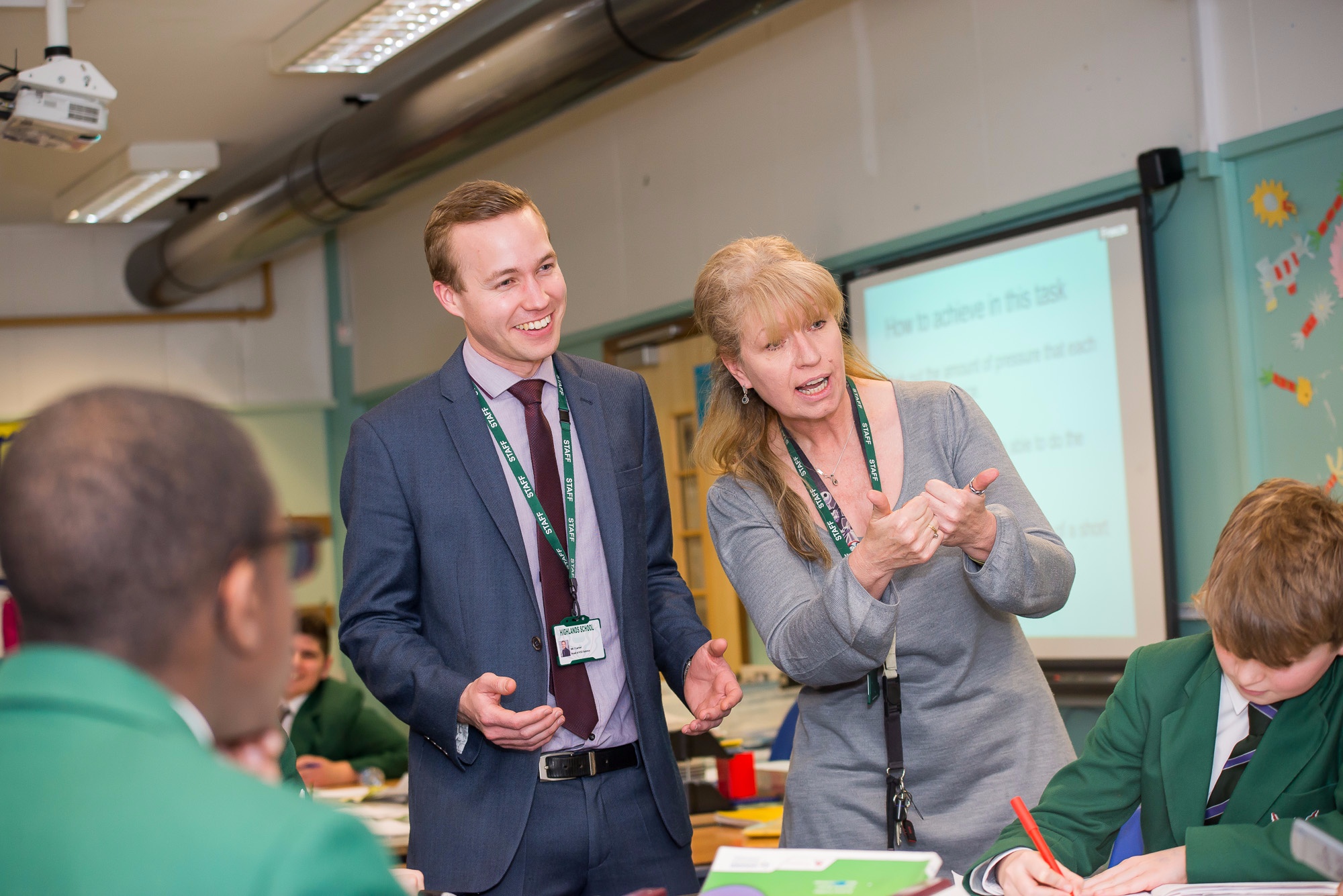 BSL Level 1 classes will be starting on Thursday 9th January 2020 in room L6 3.30-4.30pm.
Level 1 British Sign Language (BSL)
BSL lessons are offered free of charge to all Highlands' staff, students and parents. Please see leaflet at the bottom of this page for full details.
The Hearing Impaired Resource Base at Highlands School supports Deaf and Hearing impaired students to access an inclusive mainstream curriculum. All students are taught alongside their hearing peers for all subjects. They also receive additional support and teaching in small group sessions from a Teacher of the deaf or Communication support worker. The Base also has two Learning Support Assistants that work with the subject teachers to support access to the curriculum for the hearing impaired students. Currently we have 1 Teacher of the Deaf and 4 Communication Support Workers. Our Communication Support workers all have Level 3 or above BSL qualifications.
The support is tailored to the communication needs of each student, our signing students receive 1:1 support in their lessons, as they are learning through BSL. Our Auditory oral students receive in class support for learning support and note taker support.
The Base also benefits from the expertise of a Deaf Instructor that teaches at the school once a week. The deaf instructor offers a lunchtime club for all students and staff. The school also offers British Sign Language Level 1 lessons on a Thursday 3.30-4.30pm, these lessons are free for all Highlands staff, students and parents.
The aim of the Base is to give hearing impaired students the skills to move confidently between the hearing and deaf worlds, to make choices about their communication methods and learn in a Deaf aware mainstream environment.