Homework & Assessment
Homework enhances student learning, improves achievement and develops students' study skills. At Highlands, homework is regularly set by teachers according to faculty schemes of work and students are given clear deadlines with sufficient time to complete it – usually at least a week and rarely overnight.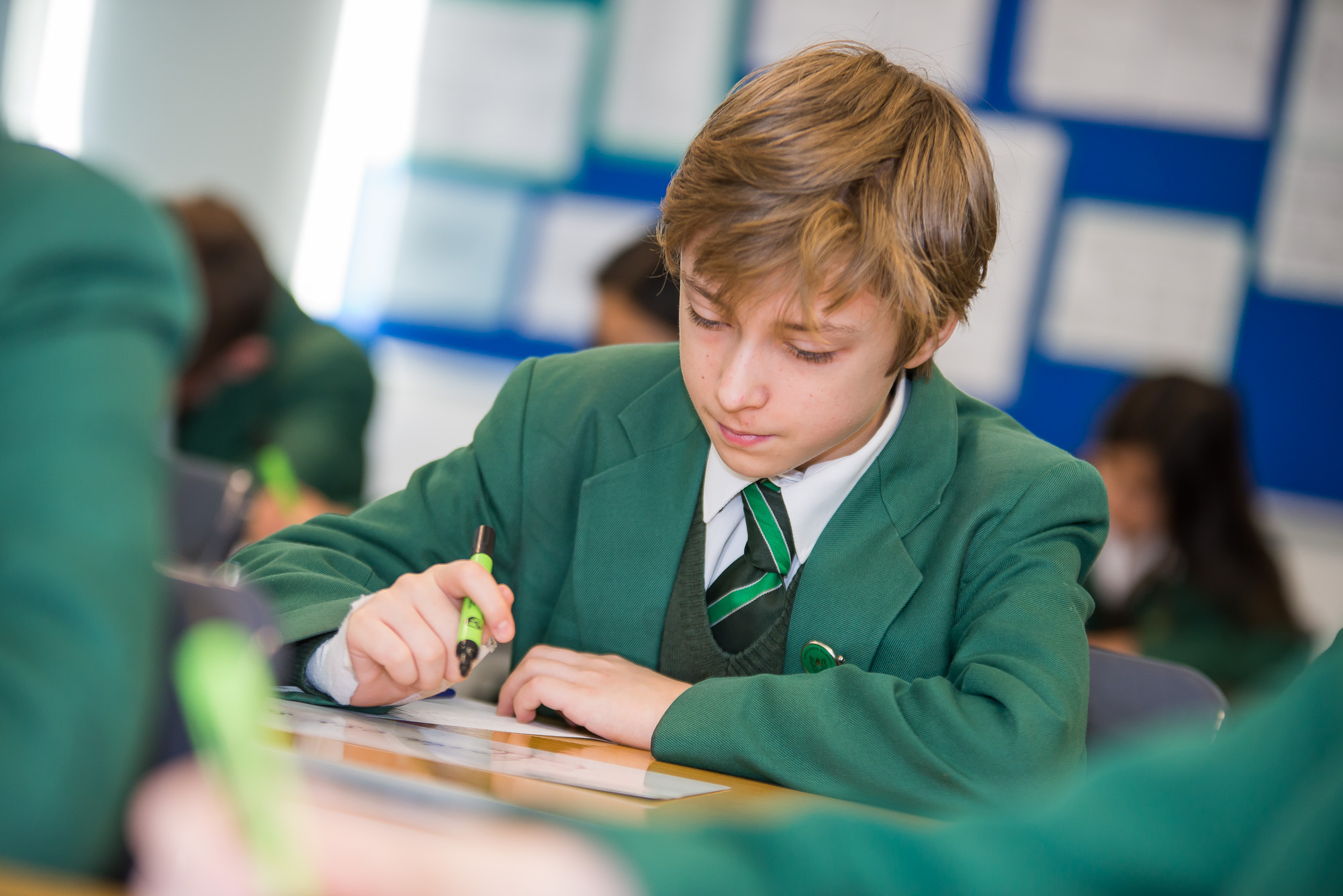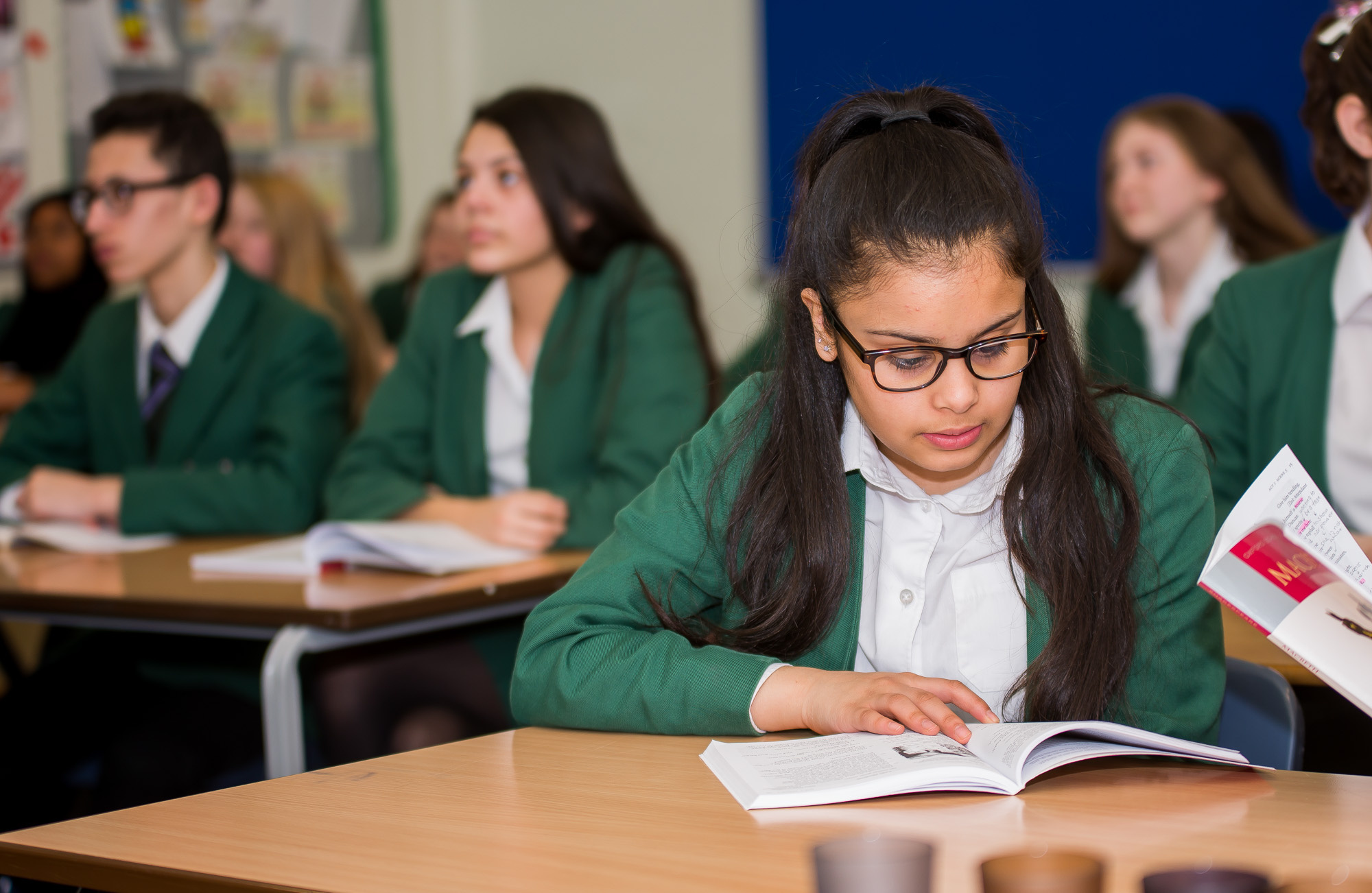 The role of the student in homework
To listen to homework instructions in class.
To copy down instructions for the task and deadline date into the homework planner.
To ensure that homework is completed and handed in to meet the deadline.
To attempt all work and give their best.
To inform the class teacher of any difficulties, if possible before the due date.
The role of the Parents/Carers
The role of the parent/carer is crucial if a child is to gain success from homework. To reinforce its value through positive feedback will give students the confidence to persevere, work hard and reach high standards of achievement.
Parents can assist by:
Providing a quiet place to work.
Checking the time spent on individual tasks.
Checking presentation and content of all homework being returned to school.
Signing the homework planner each week.
Providing the school with information about any problems through the homework planner or by contacting the school directly. This will include letting their child's teachers know if their child is routinely spending excessive time on homework or consistently finding it too hard or too easy.
The role of the Form Tutor
To include homework in student mentoring where appropriate.
To see that homework is being set and recorded.
To check that the planner is being signed by the parent/guardian.
To note and respond to any comments written in diaries by parents.
Expectations: How much and by whom?
The expectation of the length of homework will depend on: the curriculum time for each subject; the nature of the work; the ability of the student; and the particular Year Group.
On average a student should expect to receive the following:
Yrs 7 & 8: anywhere between 30 – 60 minutes per day.
Yr 9: anywhere between 45 – 90 minutes per day.
Yrs 10 & 11: anywhere between 60 – 90 minutes per day.
Yr 12 & 13: anywhere between 90 – 150 minutes per day, on top of any study lessons (sometimes mistakenly called " free periods"!)
These suggested times are intended as a guide only and so are not prescriptive.
Homework Tasks
Homework can take a variety of forms, including:
Writing tasks
Note-taking and writing up notes taken in lessons
Reading
Memorising – eg: facts, vocabulary, spellings
Research
Drawing or design work
Preparing for discussions or presentations
On-line learning
Answering questions
Completing worksheets
Revising for tests and exams
Feedback, Assessment & Marking
Highlands School uses a range of assessment methods to measure progress and identify next steps for improvement.
This will include monitoring in lessons (e.g. questioning, work sampling and scanning), formal assessments (based on examination style questions or tasks), peer and self-assessment as well as regular teacher's marking of class and home work.
Aspirational Target grades
All students are set an aspirational target grade in each subject based on both internal and external data. The students will be aware of their target grade and it will be displayed in planners and, where appropriate, on books and folders in each subject.
Most subjects will formally report to parents/carers in interim reports once per half-term whether students are On or Below Target to reach their aspirational target. (Subjects which are only taught once per week will only report termly.)
Assessments and feedback to students is carried out with reference to the aspirational target grade.
Next Steps Feedback (NSF)
'Next Steps Feedback' is given to students after key assessments (see section below on Formal Assessments), in line with individual faculty policy, and in most subjects, this will be at least twice every half-term. The feedback is specific and relates directly to learning objectives which are shared with the students.
Students record their 'Next Steps Feedback' in their planner and teachers will ensure opportunities are provided for students to act or respond to it.
Monitoring, Marking and Literacy support
Students' efforts and progress is monitored during lessons. This provides opportunities for informal next steps feedback, usually verbal, as well as rewards and teacher's intervention.
Marking is the process of formally evaluating and acknowledging the quality of students' work, application and progress over a series of lessons. It will focus only on aspects of the students' work which relates to specific learning objectives and should lead to Next Steps Feedback (see above).
Teachers will also check on:
The quality of presentation and organisation of the work
Spelling, punctuation and grammar
The quality and completion of homework
Formal Assessments and Attainment / Fine Predicted grades
At Key Stages 3, 4 & 5, all faculties identify and publish key formal assessment pieces to be taken through the year. These are usually taken in class in formal test or exam conditions. They will be marked in detail using faculty/exam mark schemes.
At Key Stages 3-4 all these formal assessments will measure students' progress against Grades 1-9 relevant to their curriculum year and Age Related Expectations. Formal assessments at KS5 will measure progress against the GCE grade descriptors as published by exam boards.
At Key Stages 3-5 all the formal assessments will incorporate at least one question designed to assess whether students have retained and can transfer knowledge and skills from units studied previously ("Mastery" concept).
In Years 7-10 and 12, one end of year assessment piece or exam will help evaluate whether "mastery" has been reached.
Record keeping and reporting to parents
Each half-term*, students will take home an Interim Report which will show for each subject:
An On Target or Below Target (OT/BT) judgement
An Application Grade (O: Outstanding, G: Good, I: Inconsistent, or C: Concern (an I or C will be accompanied by a 'Comment Code' which will detail issues related to application).
The final report of the year will also include a comment from the Form Tutor.
*Subjects which only see students once per week will only report in Autumn 2, Spring 2 and Summer 1.
There is no Summer 2 report as our timetable rolls over in June.
Upon arrival at Parents' Evening, each parent/carer will receive three curriculum-based targets from each subject for the student. These:
Provide a focus for discussion
Allow parents/carers to leave with a meaningful record, or
We can post home to parents who are unable to attend.