Introduction
Highlands Sixth Form encourages all of its students to aspire to the highest levels of achievement and enables them to prepare for adult life. We offer a broad range of qualifications and encourage each individual to choose a balanced and challenging combination of courses appropriate to their strengths, interests and ambitions.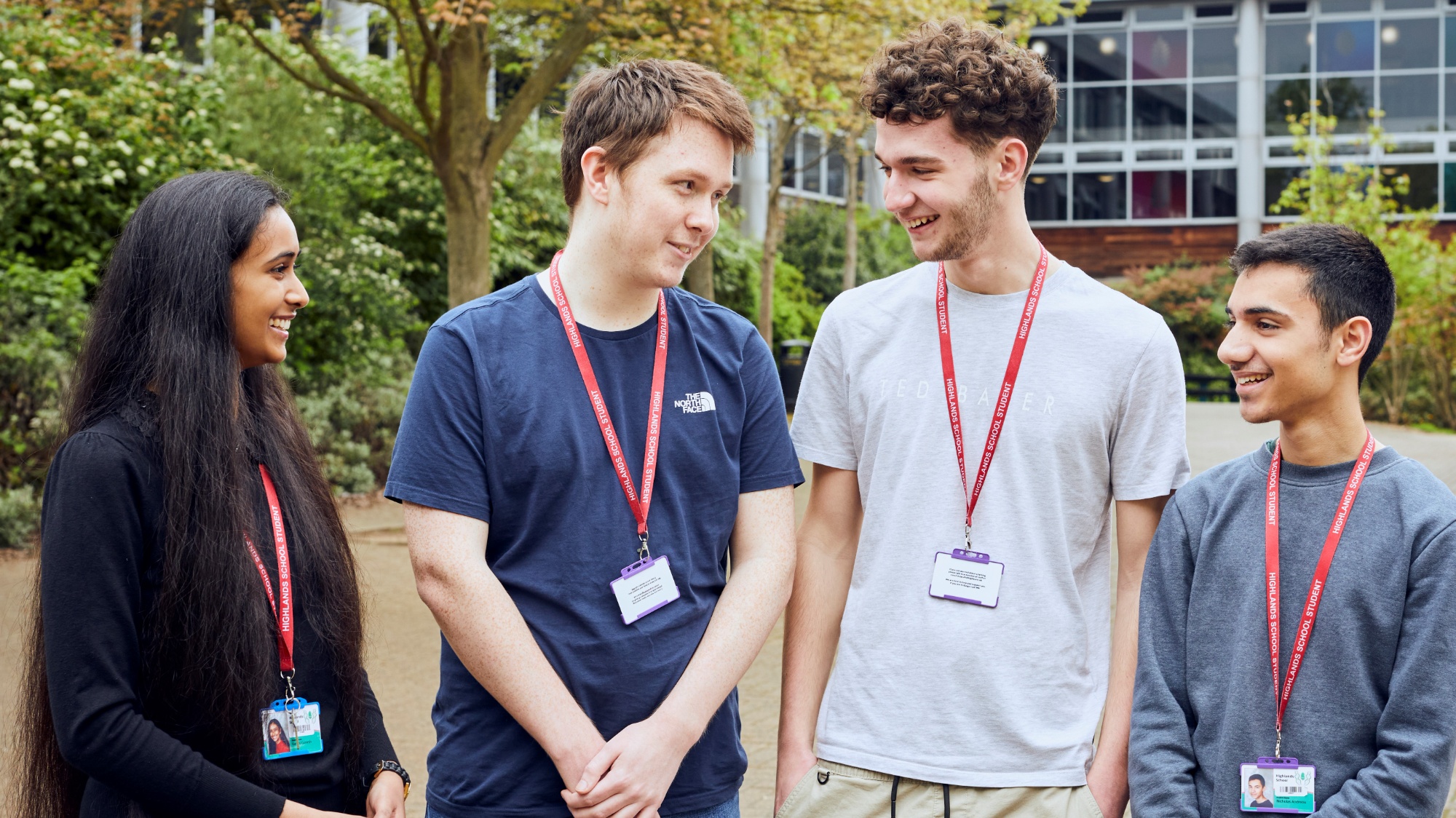 The sixth form at Highlands opened in 2005 as the first cohort of the new school progressed to year 12. Since then, we have twice been judged as providing "outstanding" education for our students. The most recent Ofsted inspection was held in 2014.
We now have over 330 students studying a wide range of A level and BTEC Level 3 courses. Our sixth formers are an integral part of the comprehensive community and benefit from the size and variety of our large and vibrant school.
Sixth form studies are designed to ensure exam success and help students become independent thinkers and learners – not only through their main examination courses but also through the acquisition of key skills, involvement in the enrichment programme and a highly effective tutorial support and guidance structure.
We aim to combine a friendly and informal atmosphere with high expectations and high standards of achievement.