Learning Support
All students who attend Highlands are valued equally, whatever their strengths, weaknesses or difficulties. The school is a caring community, fostering tolerance and mutual respect. The Learning Support Faculty team, led by the school SENCO, includes Special Educational Needs staff, Learning Support Assistants, and Specialist SEN Teacher.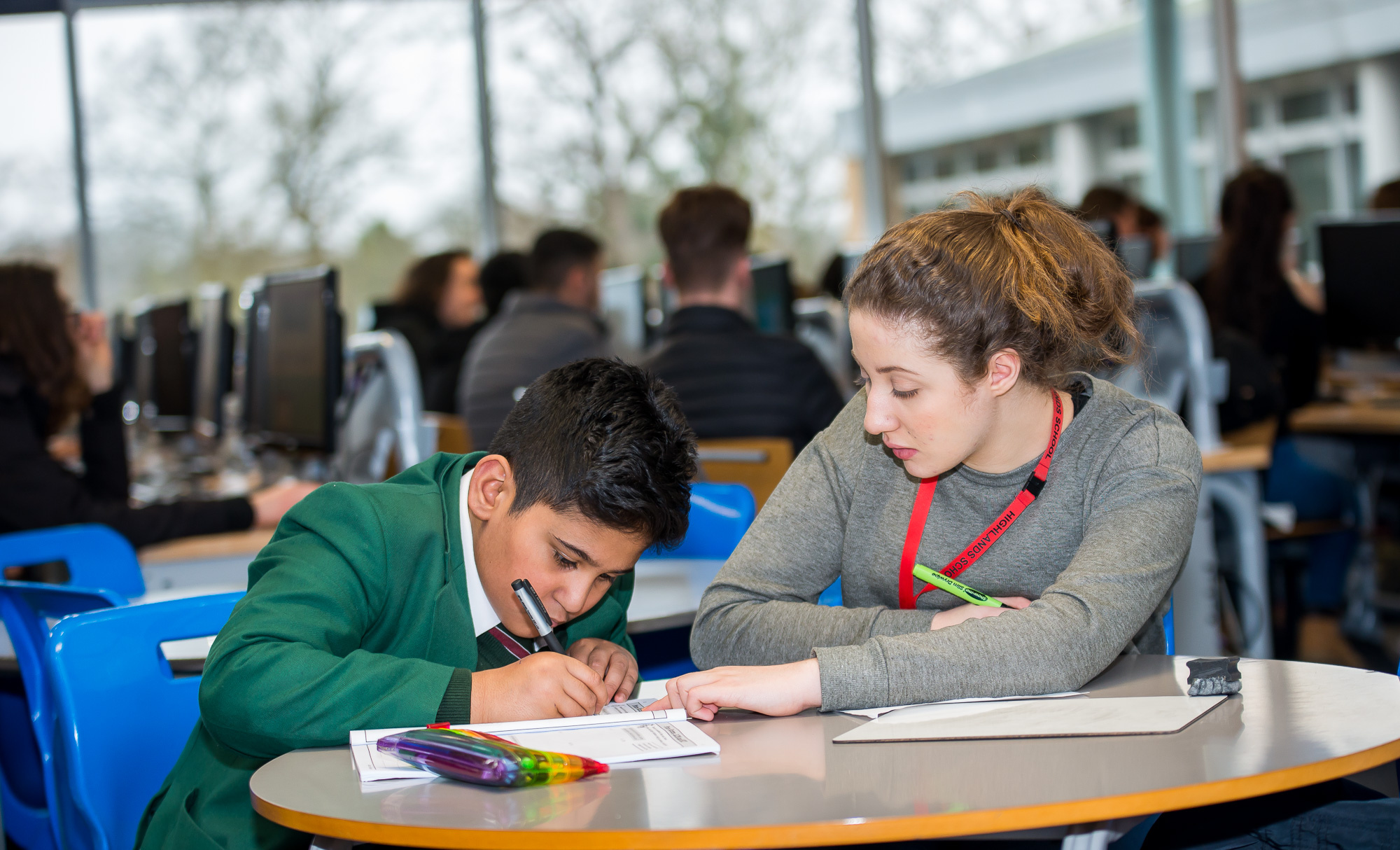 They offer a wide range of support services to pupils with medical, physical, learning, behavioural and emotional difficulties and provide targeted individual interventions. The team also works with all subjects' teaching staff to support the differing individual needs of our students in lessons. Some students may be withdrawn from Languages where appropriate or from some other non-core subjects to receive extra literacy and numeracy booster lessons. The team also offers support in small groups or one to one interventions for students with identified needs such as Speech and Language and Communication Difficulties, English as an Additional Language and also run Self Esteem Groups.
All students with an Education, Health and Care Plan (EHCP) will have an identified key worker who oversees their general learning and wellbeing in school and also serves as a point of contact between home and school. Students who will benefit from a more practical curriculum are given the opportunity to attend a part time college course, and may follow an alternative accreditation to GCSE. The Hearing Impaired Base at Highlands is an accessible department within the mainstream school. Students learn alongside their hearing peers within the mainstream lessons with assistance from a qualified communication support worker and a Teacher of the Deaf. When appropriate and where reinforcement of lessons is needed, this may be done in small groups in the Base, led by qualified staff.
Selina Adu, SENCO/Head of Learning Support Faculty