Modern Foreign Languages 
Learning a Modern Foreign Language is a fantastic way of opening up your mind to the wider world and developing understanding, tolerance and curiosity of other cultures. Through the study of French or Spanish, pupils develop their listening, reading, speaking and writing skills and achieving a good grade at GCSE can help pupils have access to courses at the best universities.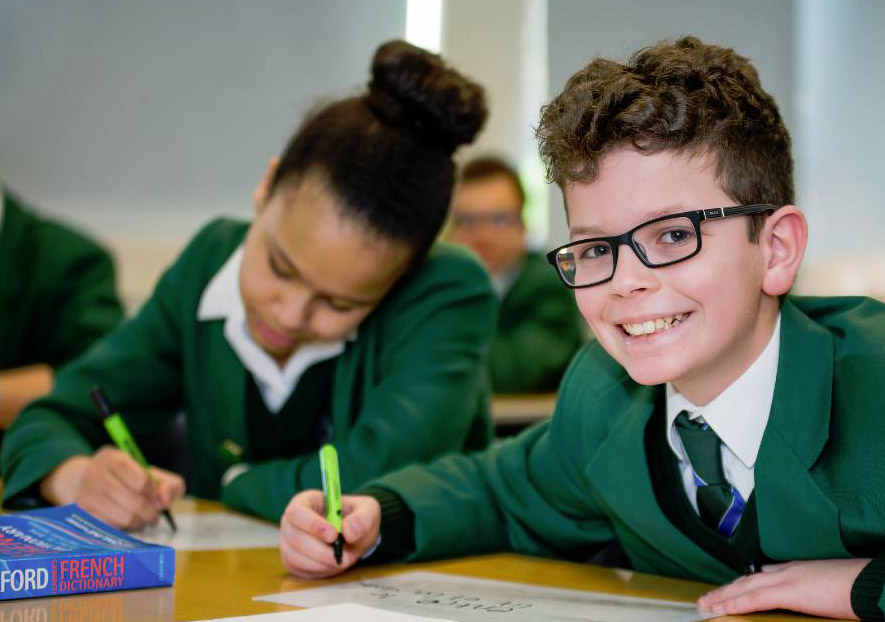 Pupils who study French and Spanish also have opportunities to visit France and Spain in order to have exposure to the cultures and practise the language. In MFL pupils will have access to lessons using Interactive Whiteboards, some lessons take place in ICT rooms and there are regular opportunities for speaking practice in small groups with the Foreign Language Assistants.
There are 10 teachers in the MFL Faculty all dedicated to helping pupils achieve the very best grade possible in the language they are studying.