Pastoral Care
Students quickly find themselves at home in the school, being supported and guided by older students who are trained to become 'mentors' to these younger students.
We pride ourselves on creating a strong care system which emphasises good communication between home and school and we try hard to provide appropriate support for individuals' differing educational and social needs. The Heads of Year are a strong team, who work closely with the school's Learning Support staff in the school and with external agencies such as Education Welfare, the Educational Psychology Service and Social Services. We try very hard to be flexible and imaginative in our response to the differing needs of young people during their adolescence. The school also has behaviour mentors as part of our pastoral team.
All students are allocated to one of four Houses. Friendly rivalry and competition between the Houses each term in sports fixtures, art competitions and curriculum quizzes develop a sense of belonging and draws older and younger students together. All staff, whether teaching, support or administrative also belong to one of the Houses and offer enthusiastic support for their House on all these competitive occasions.
Through the work of the form tutors, staff and Heads of Year, the school expects and achieves high standards of behaviour and appearance. The wearing of uniform is compulsory. Once every half term, through different means, reports on progress are given to parents and students, both of whom are active participants in the target-setting process. Parents are welcome to come and discuss their child's individual progress whenever they have concerns.
Insight
What is it?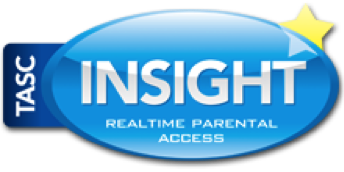 Insight is the school's Parent Portal (sometimes known as a Parent Gateway) which provides parents and/or carers with a secure and easy to understand way to share, directly with us and in an electronic way, information that we store about your child. The data available includes attendance, behaviour, reports and timetables. Access is available 24 hours a day via a PC, Mac computer or mobile device. The data is "real-time" which means that as we enter it you can see it! By giving you access to this data this means that we can include you more in your child's school life.
The information you can see about your child(ren):
If they are in school today (this is the morning and afternoon registration only)
The student's home address
The student's main telephone number
Their attendance for the week/month/year
Any lateness in arriving at school
Timetable
Behaviour (including Achievements, House Points & Detentions)
Exam entries
Some exam results
SEN information
School reports
Note: Your child will have their own login for Insight, they will see slightly different information including a screen which allows them to Cash-in house points.
Security
The website that you connect to is encrypted using a digitally signed certificate. This is similar technology that banks use to ensure the information you see on your screen is from where it says it's from and can't be interfered with or seen by anyone else. Look out for the padlock along the address bar at the top of your screen.
How do I login?
The easiest way to login to the site is from the Highlands School homepage. Simply click on the Insight logo in the top right corner of the page.
What's my username and password?
Your username and password will be emailed to the main address that the school holds for Priority 1 contacts at the beginning of September (and throughout the year as new students join us). If you have not received your login details, please send a message to insight@highlands.enfield.sch.uk.
Access to the internet?
We understand that not all parents can access the internet and in this situation, and by appointment only, we can make available for you in school at a time convenient to both a member of the school staff and yourself, a computer to access the Insight data.
Insight - forgotten password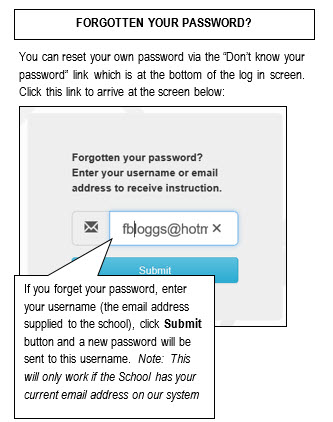 Free School Meals
Please go to the Enfield Council website for details on free school meals and other financial help. Link below:
Pupil Premium
You will find a summary of our Pupil Premium Strategy Statement on the Policies page of the school website. This sets out how we aim to improve the performance of those students for whom the school receives the Pupil Premium grant, and how we allocate that money.
Requests for paper copies
If a parent requests a paper copy of the information on the school's website, this will be provided free of charge.