Headteacher Awards
​Congratulations to students who have been awarded for their achievements:
Bianca D'Agostino

For consistently producing outstanding class work and homework and always exceeding expectations in the standard and quality of the work produced for French.
Matthew Lyon

For displaying kindness and maturity in support of another student.
Alexia Horea
Congratulations to Alexia Horea for her excellent research homework on the life and works of Shakespeare. Her beautifully presented book really went above and beyond in terms of content and presentation!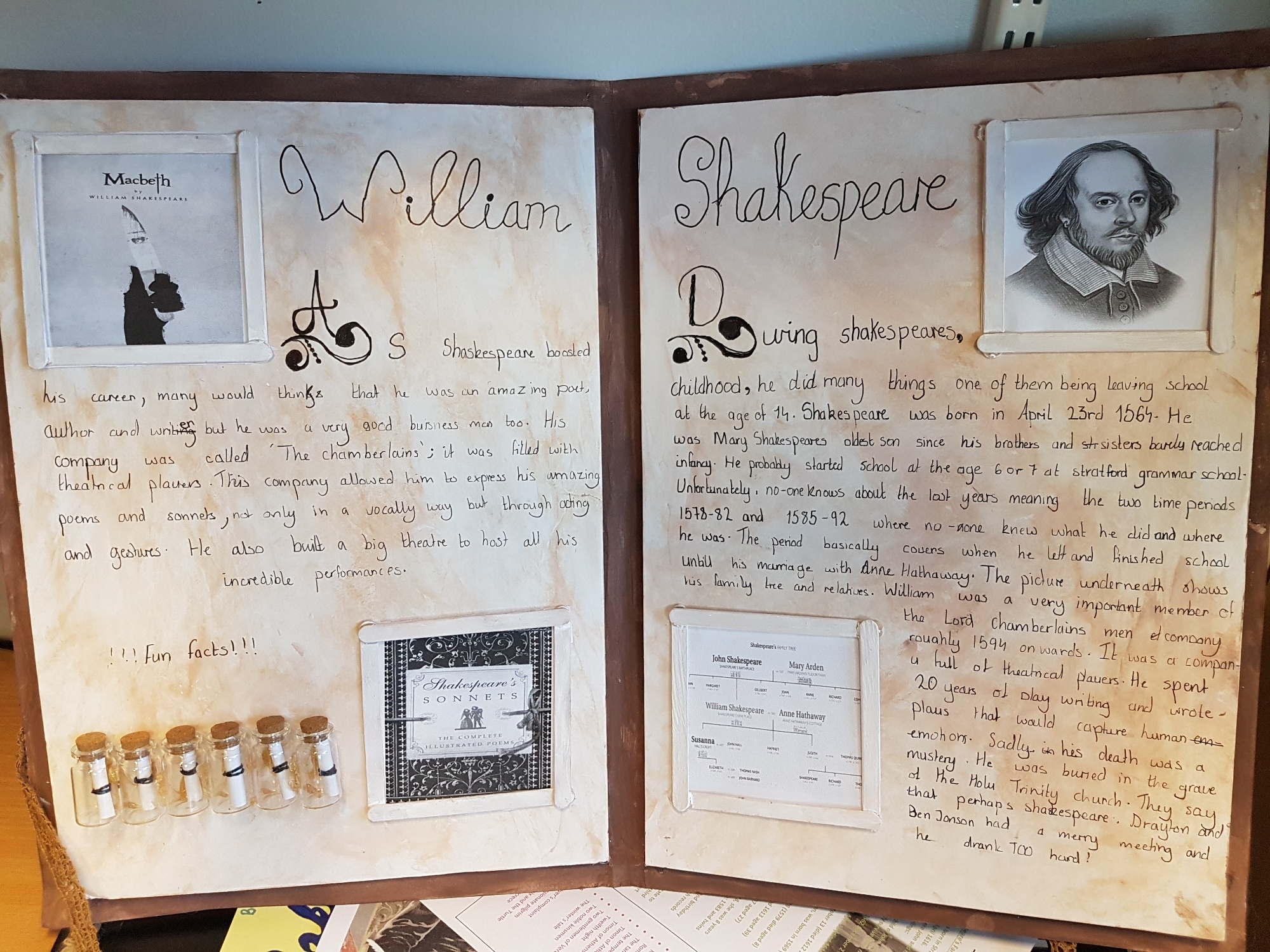 Natasha Malyon
For working independently and achieving the highest mark in a recent Science exam in her class (4a).
Emily Kemp

For going above and beyond in a homework task.
Alan Petritaj
For his outstanding poem in French about Pride. Alan has used the language creatively to express his individual thoughts as well as ideas. On top of that, he has used a variety of vocabulary and structures as well as uncommon language for such a young age.
Henry Galano and Stephanie Wrigglesworth
For an amazing combination of intellectual talent, motivation to excel, and passion for both education and community service.
Ciara Elms
For exceeding her End of Year Target Grade with a fantastic piece of writing in the style of Dickens.
Kai Boles and Maddi Miller
Award for debate.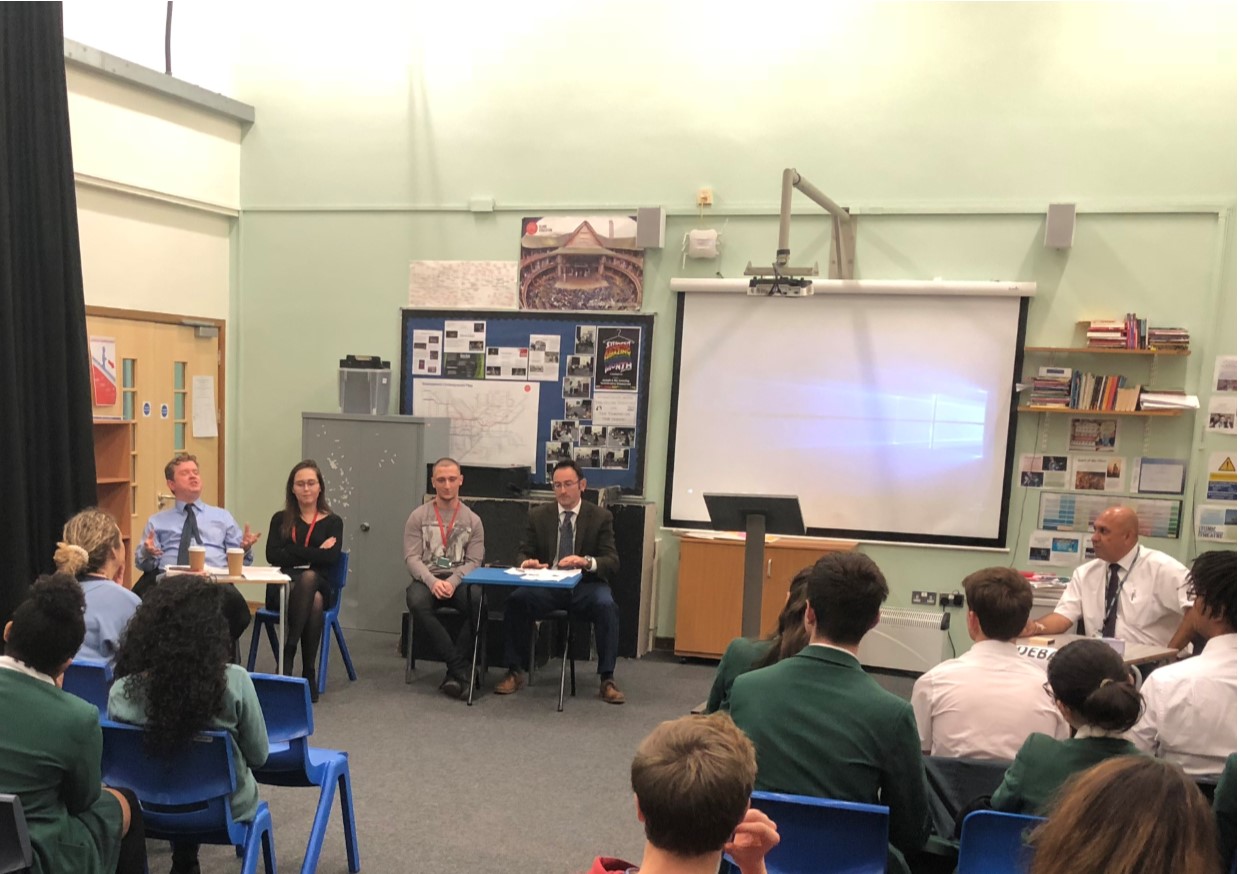 Kate Rogers
For an exceptional monologue and beautiful caricature. To view Kate's work, please go to the download at the bottom of this page.
Madison Miller, Jack Martyn Hillier, James Lockheart, Melis Aygin and Mario Christofi.
Outstanding contribution to KS4 Achievement Evening.
Jenna Trautner, Max Albretch and Duygu Ozkor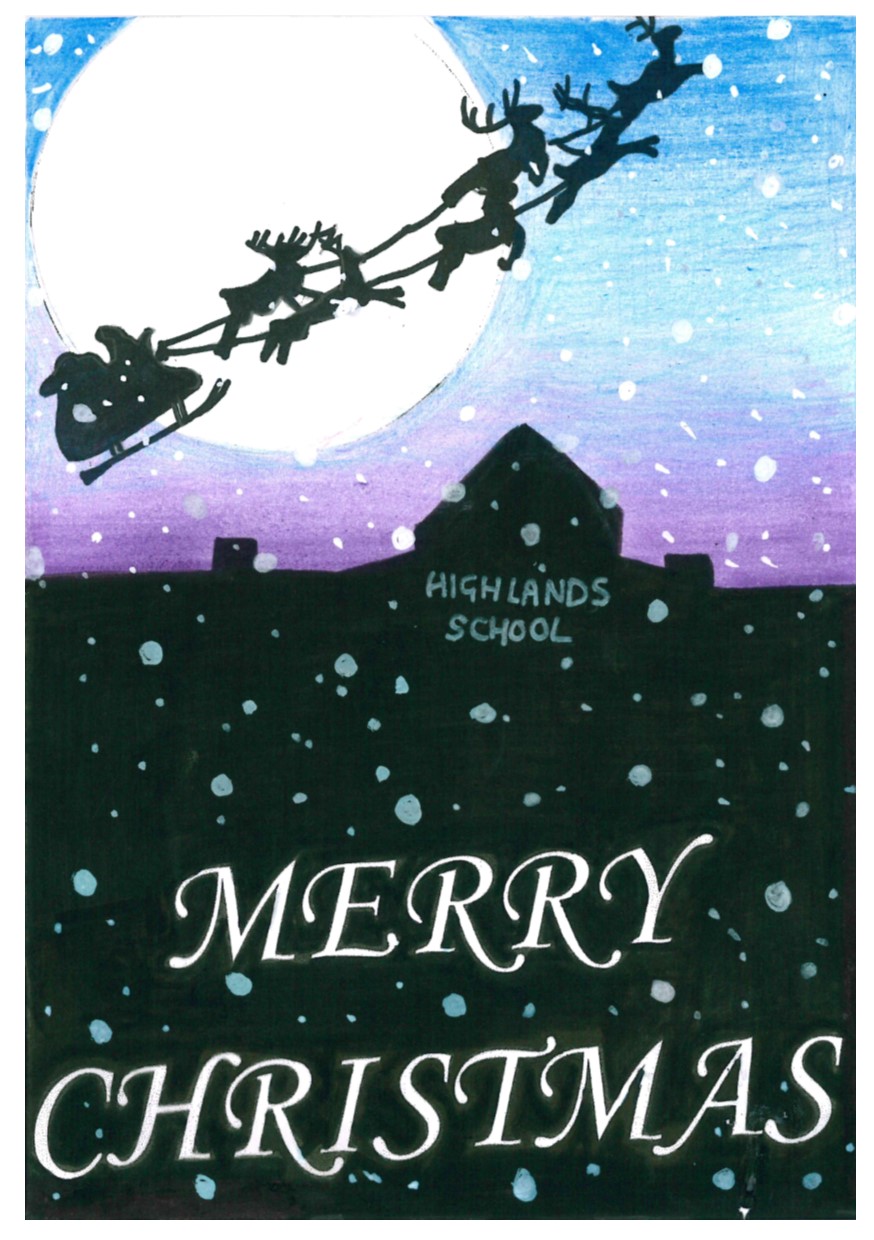 Winners of the Year 7 Christmas Card Competition:
1st – Jenna Trautner (design pictured)
2nd – Max Albretch
3rd – Duygu Ozkor